One Platform to Help You Shift to Value-Based Care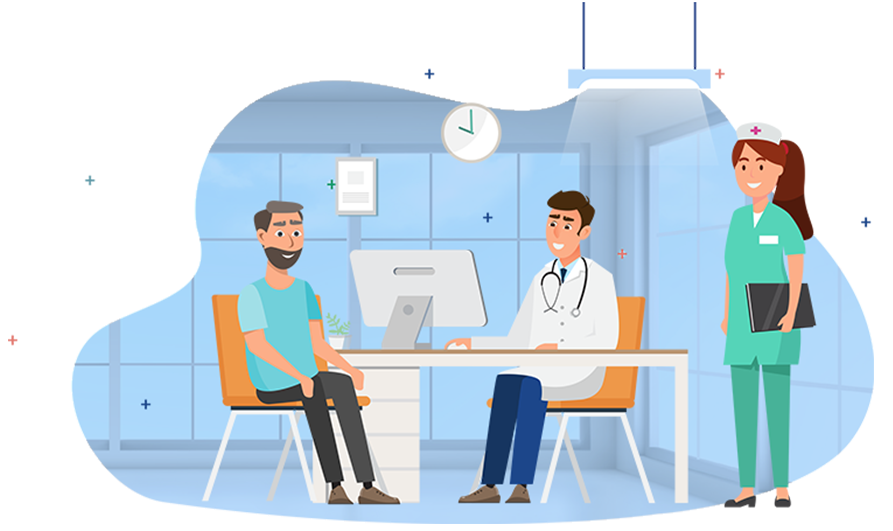 We help healthcare providers orchestrate care continuum pathways and enhance the experience of patients, providers, and communities.
Your Care Pathway, The Patient's Way!
Learn More
Schedule A Demo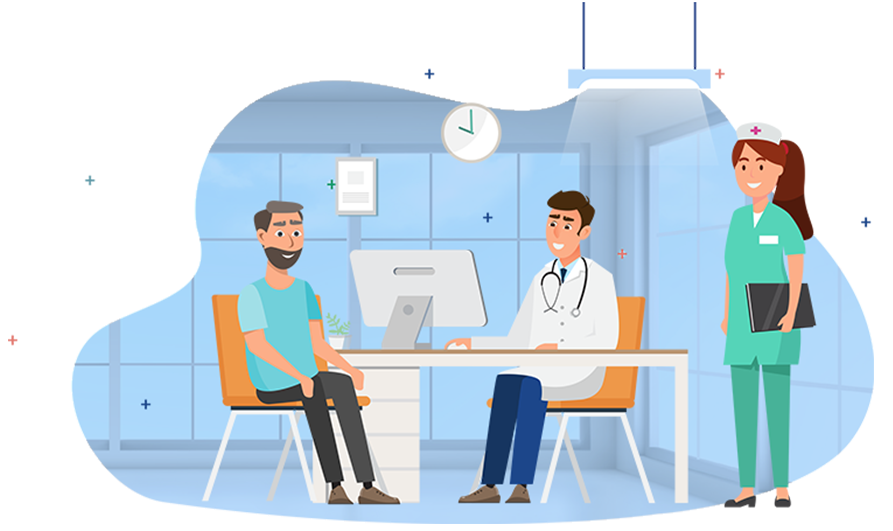 Streamlined IT Solutions for Healthcare
EHR Integration
If you're looking for an integration with your EHR, HealthViewX has the capability to integrate bi-directionally with almost any EHR/EMR or PMS systems available in the market.
HealthViewX supports all the modes of integration including HL7, APIs, FHIR, CCDA, Direct DB, etc. to read as well as write the data back into the EHR seamlessly.
HealthViewX's patent-pending interoperability technology enables secure exchange of data between HealthViewX application and any number of EHR systems that need to be integrated.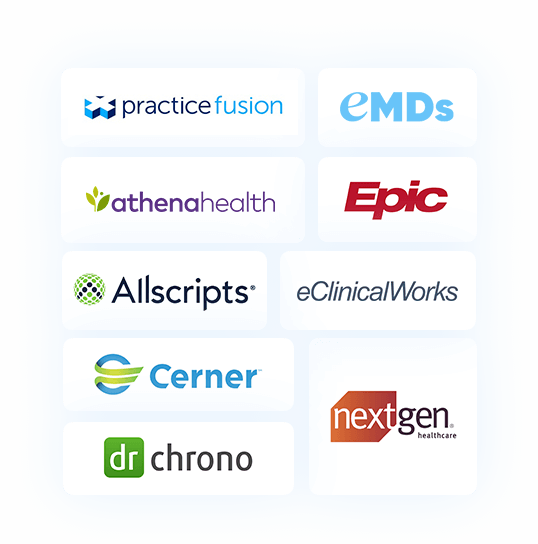 Hear What Our Customers Say
Let's hear from Anna Martinez, Referral Clerk at Women's Center of Altura Centers for Health in California, has to say about how HealthViewX has streamlined their patient referral process and helped them doubling their productivity.
View All Videos
Client Testimonials
We partnered with HealthViewX to implement a new centralized referral process to improve user efficiency and, most importantly, reduce referral leakage. Since implementing HVX, we have seen a 67% decrease in processing time which has nearly resulted in doubling staff efficiency. HVX's ability to provide clear referral order metrics has been one of the most beneficial features they have to offer. I have recommended HVX solution to another healthcare facility already.
- David Ramirez, Clinical Support Technician - Altura Centers for Health
To say working with HealthViewX has been great is simply an understatement. They are responsive, invested in our success, and a joy to work with. They are not just a software solution, they diligently work to ensure our continued success. Allowing us to focus on meeting the needs of our patients. The solution is user-friendly and comprehensive. The organization is filled with individuals who care, including their CEO, who leads by example. The Support Team is 2nd to NONE, and truly in my mind an extension of my organization, ALWAYS there to assist. Thank you HealthViewX, for ALL you do.
- Dr. Kyri Hamilton, President and CEO, Kaizen Compliance
We chose HealthViewX based on their unique capability to easily automate insurance pre-authorization forms, referral loop closures, and the end-to-end referral management cycle.
- Dr. Kelly Motadel, CMO - Vista Community Clinic
We are impressed with the improved referral relationships between our primary care and specialists. The ease of communication improves care and patient experience.
- David Printy, Medical Professional Services Inc
HealthViewX is an easy to use and comprehensive software system for Chronic Care Management that allows the user accessibility to multiple patients in order to complete CMS compliant care plans. Clients are able to receive a personalized care plan that helps them stay on track with your healthcare goals and providers' recommendations.
- Marisela Cigliuti, TeleNurse Network
HealthViewX is one of the most user friendly yet affordable platforms that has all elements of Chronic Care Management. We see this product providing great value for our patient population. The platform streamlines and simplifies our day to day tasks enabling us to provide better care.
- Washington-based Internist
HealthViewX have added tremendous value to company by developing applications to put us at the leading edge, alongside major competitors, in offering services to our physician and corporate wellness clients. Their strategic team support us not only in formulating leading edge capabilities but also with proposals to major clients, with the confidence that we have scalability and backbone of a major player. Their development team is absolutely world-class, never missing any of our demanding development schedule deadline - often at the sacrifice of their nights, weekends and holidays
- Bruce Vermeulen, NutriLynk
Become a Reseller / Partner / Consultant
HealthViewX is looking to onboard strategic partners. We seek resellers who can promote, influence, and sell our Healthcare technology offerings across the globe.
Schedule A Call