Advance Care Planning
Seamlessly deliver ACP services while maximizing reimbursements.
Provide ACP services efficiently and improve the quality of end-of-life care for your Medicare patients.
Schedule A Demo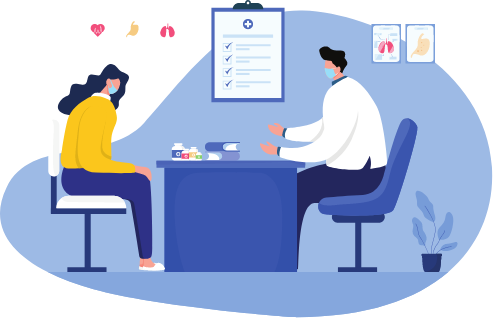 "In a Health and Retirement study, over 70% of participants who faced treatment decisions in the final days of their lives were incapable of participating in these decisions."
What is Advance Care Planning
CMS' Advance Care Planning (ACP) is the face-to-face time a physician or other qualified health care professional spends with a patient, family member, or surrogate to discuss the patient's healthcare wishes if they become unable to make decisions about their care.
ACP services can be provided in facility or non-facility settings. Medicare patients are eligible for an ACP at any time and if ACP is performed during an Annual Wellness Visit (AWV), the patient has no copay.
Medicare pays for ACP as either
An optional element of a Medical Wellness Visit (MWV) that includes the Annual Wellness Visit (AWV) or/and the Initial Preventive Physical Examination (IPPE)
A separate Medicare Part B medically necessary service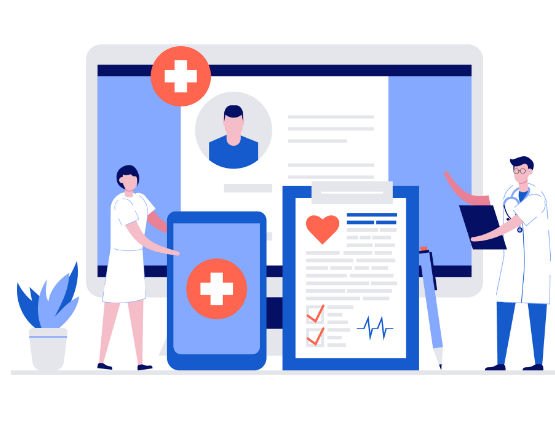 How ACP is different from Hospice Care
Advance Care Planning may include a discussion about hospice care, how it works, and how it fits into choices about end-of-life care.
Hospice care is a care choice that a person may make if he/she is diagnosed with a terminal illness with a life expectancy of six months or less and they accept palliative care instead of other Medicare covered treatments for the illness.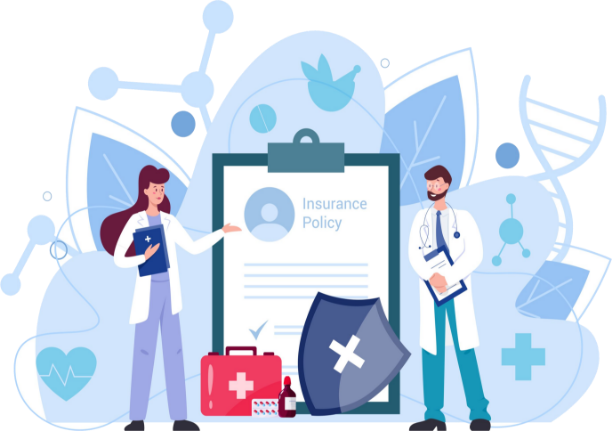 HealthViewX Advance Care Planning
HealthViewX ACP application empowers providers to streamline their ACP process, improve patient experience and accelerate value-based profitability.
With HIPAA compliant scalable solution, document the minute-by-minute level of common end-of-life discussions with patients including living wills, durable power of attorney, organ and tissue donation, etc. that traditional EHRs are not set up to do.
Personalized Care Plans: Create condition-specific care plans for patients. Update notes against each item of the care plan to help providers accurately monitor the progress of patients.
Customizable Workflows: Simplify ACP workflow and improve process efficiency with multiple automation touchpoints for every patient depending on their requirements
Comprehensive Documentation: Automated Timer captures and documents the accurate time spent on different activities that can be accounted for CMS auditing and billing purposes.
Customized Reports: Ease your transition by importing service information to your billing system and opt to generate a detailed report on patient interactions including care plans.
Highlights of HealthViewX ACP Application
Role-based Access Permissions

EHR/EMR Integration

Analytics, Reports & Charts

Performance Metric Dashboard

Real-time Video & Audio

Appointment Scheduler

Unified Patient Care Record

CPT Code Generator
CPT Codes & Descriptors:
All traditional Medicare beneficiaries qualify for ACP services. Hospitals, physicians, nurse practitioners (NP), physician assistants (PA), or non-physician practitioners (NPP) may bill ACP services as described below.
99497: ACP including the explanation and discussion of advance directives such as standard forms (with completion of such forms, when performed), by the physician or other qualified health care professional; first 30 minutes, face-to-face with the patient, family member(s), and/or surrogate
99498: ACP including the explanation and discussion of advance directives such as standard forms (with completion of such forms, when performed), by the physician or other qualified health care professional; each additional 30 minutes (List separately in addition to code for primary procedure)
Note: There is no limit on the number of times that ACP services can be reported for a given patient in a given time period. However, if these services are billed more than once, a change in the patient's health status and/or wishes about end-of-life care must be documented.
Learn how HealthViewX Advance Care Planning application can elevate your practice by scheduling a no-obligation demo.
Schedule A Demo