Pain Management
Empowering providers to establish more meaningful connections with patients throughout their pain management journey.
Our Pain Management module helps providers with intuitive insights to manage multidisciplinary pain care and to improve the quality of life for people in pain.
Schedule A Demo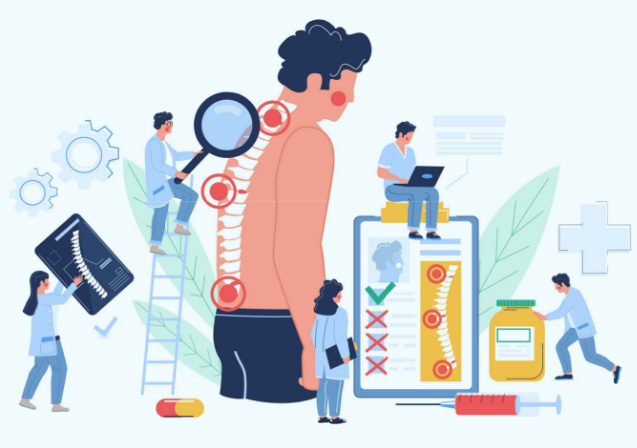 "Health economists from Johns Hopkins University reported the annual cost of Chronic Pain in the US is as high as $635 Billion a year, which is more than the yearly costs for cancer, heart disease, and diabetes."
According to the Centers for Diseases Control and Prevention (CDC),
1 in 5

About 20% of US adults experience chronic pain every day

70%

70% of people affected by chronic pain syndrome are women

50%

50% of adults claim to suffer from chronic headaches

1.5 Billion

About 1.5 Billion people suffer from chronic pain globally
HealthViewX Pain Management
HealthViewX's Pain Management platform helps patients to specifically pinpoint, quantify and qualify their pain, whether it is acute, chronic, cancer, or a combination.
We combine quality benchmarking and reporting, intelligent alerting, medication monitoring, and behavior modification into a single tool. The platform empowers providers with real-time knowledge and data of symptoms, conditions, and patient feedback, keeping healthcare in motion.
Here are the parameters which will be tracked as a part of the HealthViewX Pain Management
Intensity
Onset Speed
Duration
Trigger
Description
Relief
Location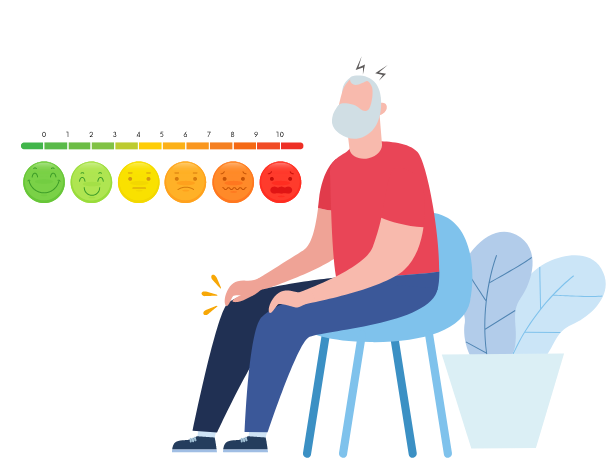 HealthViewX Pain Management
Our cloud-based HIPAA Compliant system enables providers to seamlessly provide customized care to their patients by offering a great digital experience.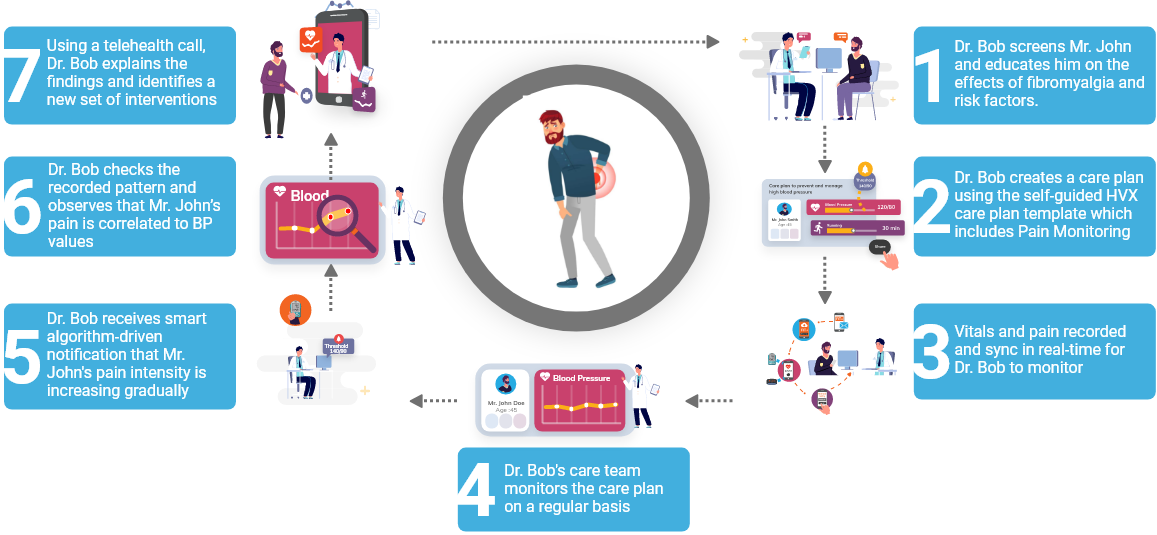 Key Features
Pain Attributes Tracker

Patient Pain Chart

CMS Program Integration

Custom Care Plan Templates

Patient Scheduling Tools

Digital Prescription Process

Online Patient Check-in

Comprehensive Body Tracing

Pain Analytics Dashboard

Patient Mobile App & Portal

Reminders & Threshold Alerts

Quick Care Team Connect
Clinical Capabilities of HealthViewX Pain Management
HealthViewX enables providers to understand a patient's pain narrative through accurate interpretation of pain, and here's how,
Demonstrate the use of appropriate diversional activities and relaxation skills.
Describe satisfactory pain control at a level (for example, less than 3 to 4 on a 10 Point Rating Scale).
Display improved well-being such as baseline levels for pulse, BP, respiration, and relaxed muscle tone or body posture.
Use appropriate pharmacological and nonpharmacological pain-relief strategies.
Display improvement in mood, coping.
Present with a cogent, longitudinal pain narrative.
Learn how our HealthViewX Pain Management solution can elevate your practice by scheduling a no-obligation demo.
Schedule A Demo