Healthcare Orchestration Platform Engine
The ultimate Value-based Care application suite to engage and "WOW" your patients at every step of their journey.
The future of Clinical Care Orchestration is here!
Schedule A Demo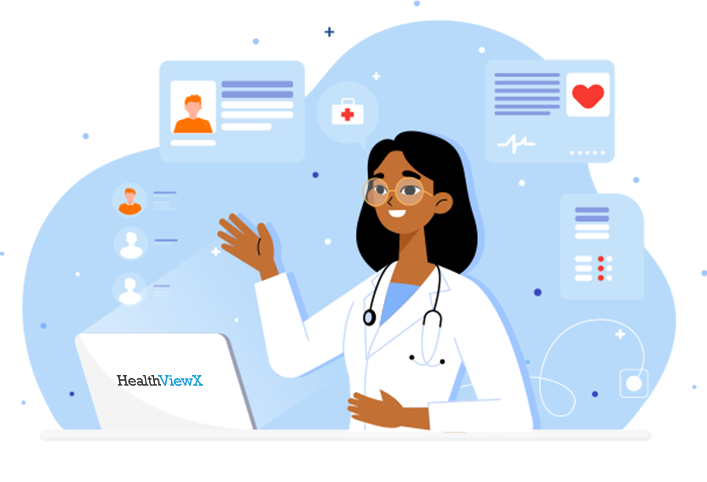 Healthcare Orchestration Platform Engine
HealthViewX's HOPE - Your Care Pathways, The Patient's Way! The future of healthcare through digital transformation enabled by radically interoperable data and secure platforms.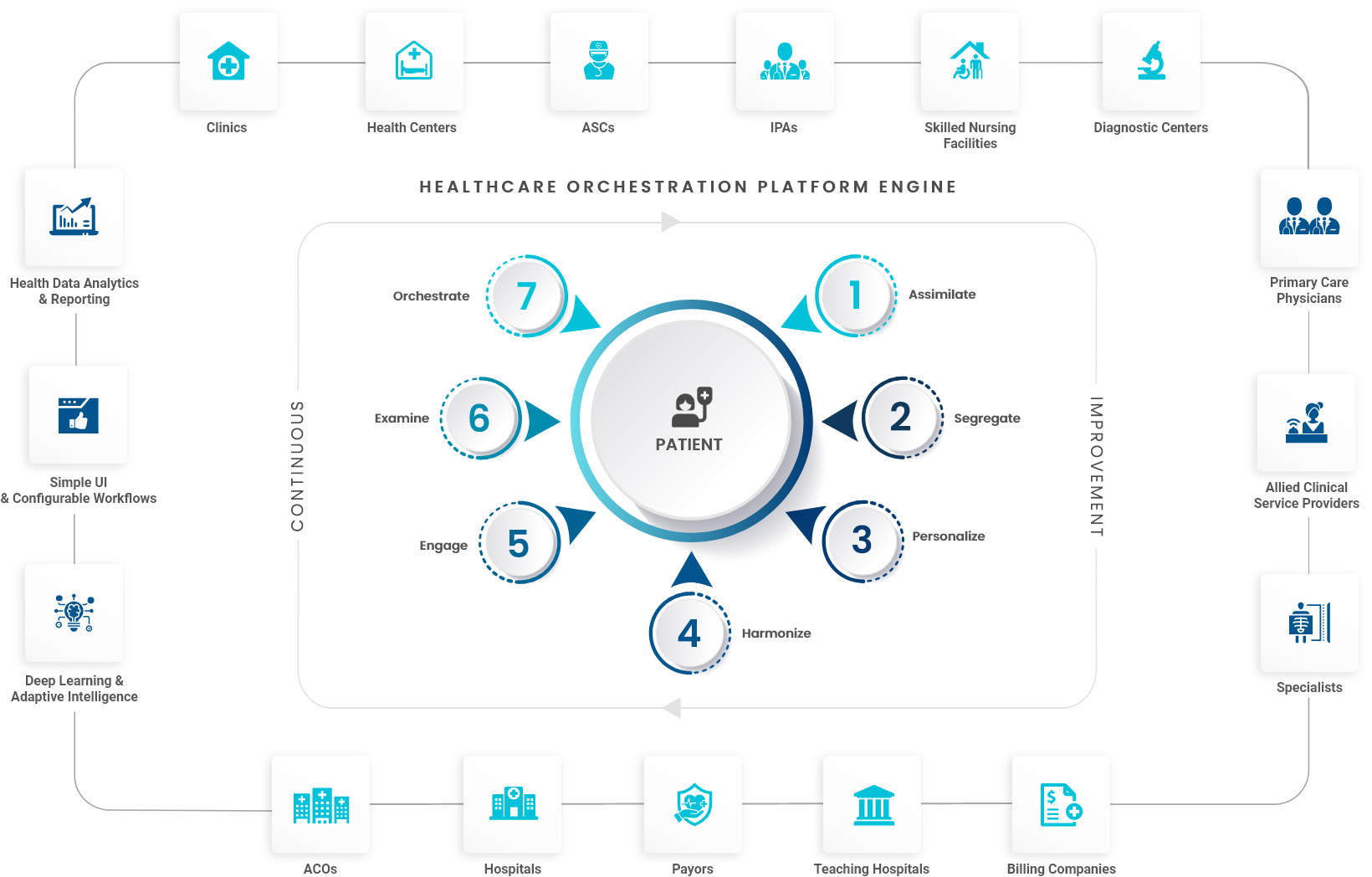 EHR/EMR Integration
HealthViewX's interoperability technology, HealthBridge, enables secure exchange of data bi-directionally between HealthViewX application and any number of Electronic Health Record systems that need to be integrated.
HealthBridge offers EHR vendors scalable infrastructure that extends EHR integration capabilities to any third-party software across all standards and formats. It supports all the modes of integration including HL7, APIs, FHIR, CCDA, Direct DB, etc. to read as well as write the data back into the EHRs seamlessly.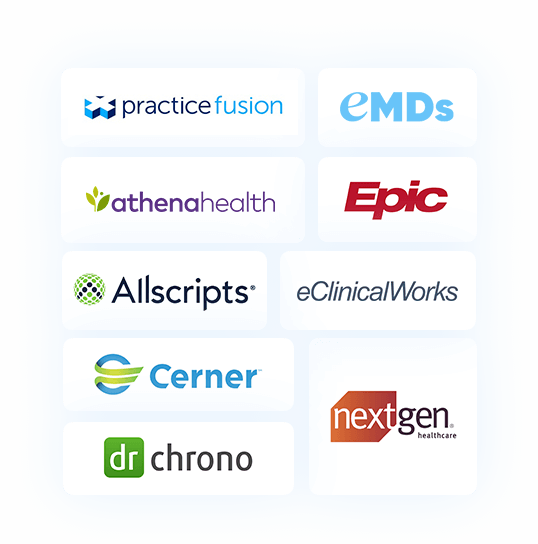 HealthBridge Interoperability Engine
HealthBridge is our proprietary Interoperability Engine that solves the data liquidity problem across multiple health information systems like EHR/EMR, PMS, LIS, Wearables, Schedulers, etc.
A seamless way to orchestrate data across the continuum of care!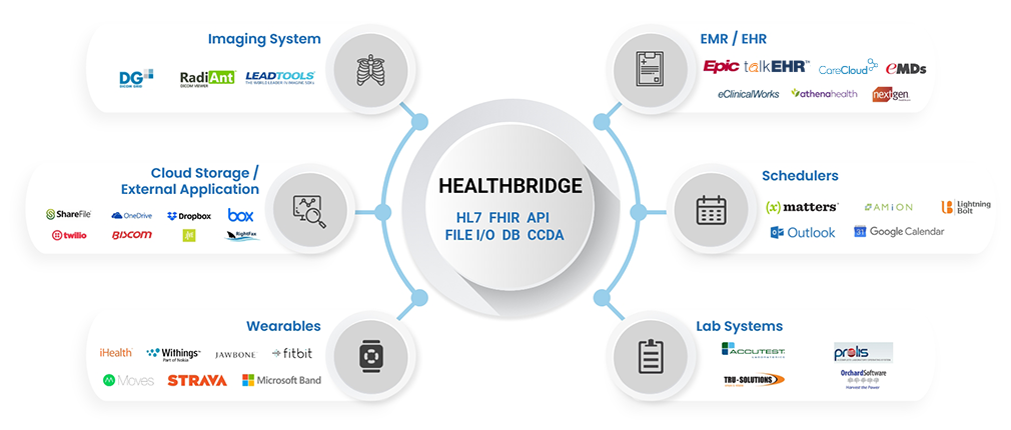 HealthViewX Plugin Manager
HealthViewX has an inbuilt Plugin Manager that has the capability to interact with any third party software within the application. It hosts a bunch of pre-built plugins including
Evidence-based Outcomes
HealthViewX's Omni-channel Care Engagement platform makes every patient-provider interaction a moment of WOW! Propel your practice efficiency like never before.
Referral Processing Time Improvement
Enrolment Conversion from Total Population
Referral Leakage Reduction
CCM Billing from Total Population
Reduction in Incomplete Referrals
Referral Conversion Ratio Improvement
Reduction in Phone Calls from Patients
Referral Loop Closure Improvement
Medicare Extension Programs Under One Roof
Never worry about working with multi-vendors to deliver your Medicare extension programs. Manage and deliver all your Medicare extension Care Management Programs from a single unified interface on the HealthViewX care orchestration platform.
We empower providers to improve patient care and maximize recurring revenue while enabling practices to expand to other Medicare extension programs. As the CMS program requirements evolve, we enhance our applications and service functions as well.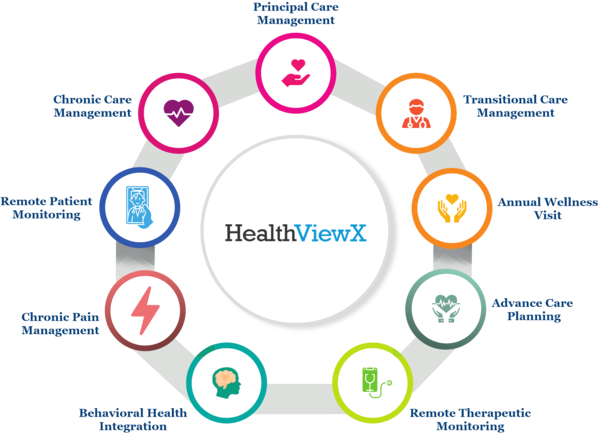 Featured Partners
Infrastructure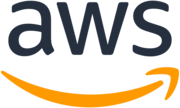 Devices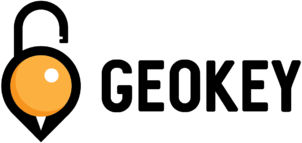 HealthViewX partners with leading technology vendors to deliver best-in-class healthcare applications that enable our customers to seamlessly scale and improve patient care.
Proprietary Technology Platform
Our ambitious team is committed to bringing cutting edge first of its kind technology applications that address the interoperability crisis in healthcare.
HealthViewX has successfully patented its key new-age technological applications with the United States Patent Trademark Office (USPTO).
3 New Patents In-Progress
Multichannel Referral Consolidation
To consolidate all the referrals coming into the application from disparate sources
Patient Tagging
Patients can be tagged and conversations can happen around the specific patient for historical overview
Golden Record for Care Orchestration
Centralized repository for storing patient records which can be accessed by any provider/patient
HealthViewX Value Proposition