Remote Patient Monitoring
Enabling and empowering care providers to effortlessly monitor the health vitals of patients in a virtual setting.
Schedule A Demo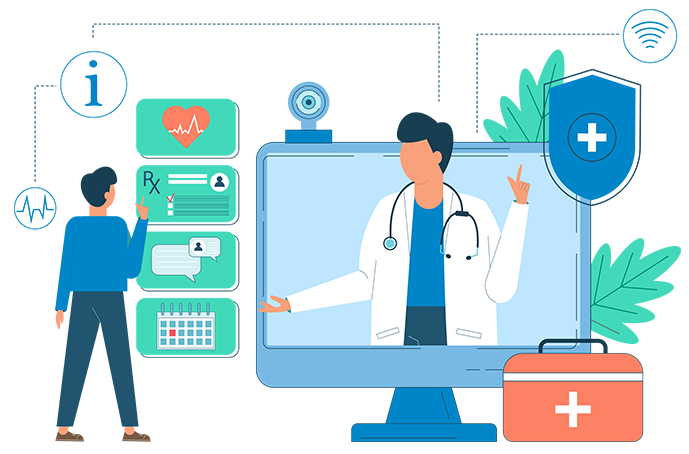 Significance of RPM in the COVID-19 Pandemic
The ongoing pandemic has heightened the importance of virtual care platforms. RPM has the true potential to enhance the quality of patient care and gives them an advantage in the fight against COVID-19. HealthViewX can assist providers to seamlessly implement virtual solutions such as RPM into their practice.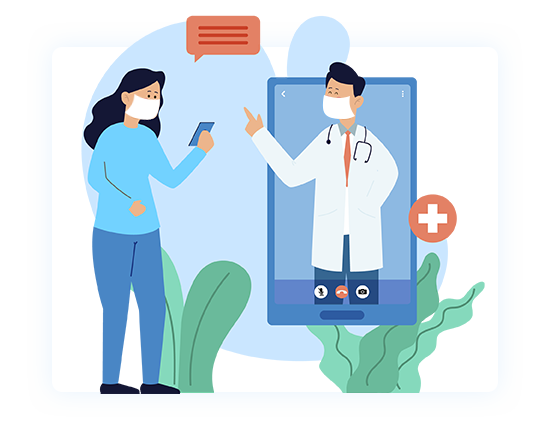 Why choose HealthViewX Remote Patient Monitoring?
HealthViewX RPM platform helps providers transform their practice, and keep up with the radical changes in the healthcare industry. It empowers connected care by expanding care expertise beyond the care setting. The platform also gives care providers the opportunity to increase their revenue by optimizing their patient outreach.
Our HIPAA compliant Chronic Care Remote Physiologic Monitoring software goes beyond data integration and automation to bring true value by leveraging analytics to improve your clinical outcomes. HealthViewX RPM, the new standard!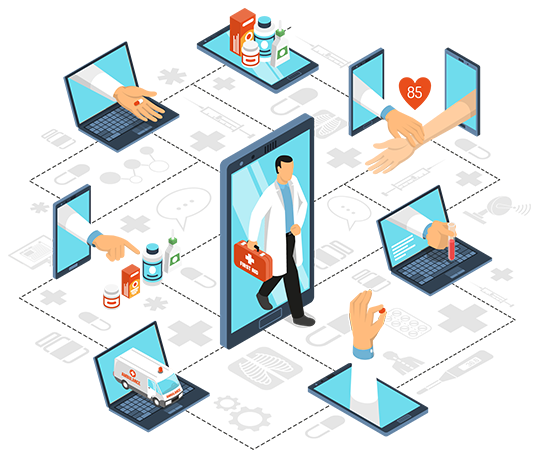 Key Benefits of the HealthViewX RPM Platform
Unique Care Plans

Disease condition-based custom care plan creation

Automated Timer

Generate reports for CMS billing based on time spent

Quick Enrollment

Seamless flow for enrollment of patients to RPM

Smart Insights

Analyze patient health data to make informed decisions

Realtime Tracking

Monitor and observe progress on patient health vitals

CCM Concurrency

Enroll/bill for CCM and RPM services simultaneously
Comprehensive Feature Set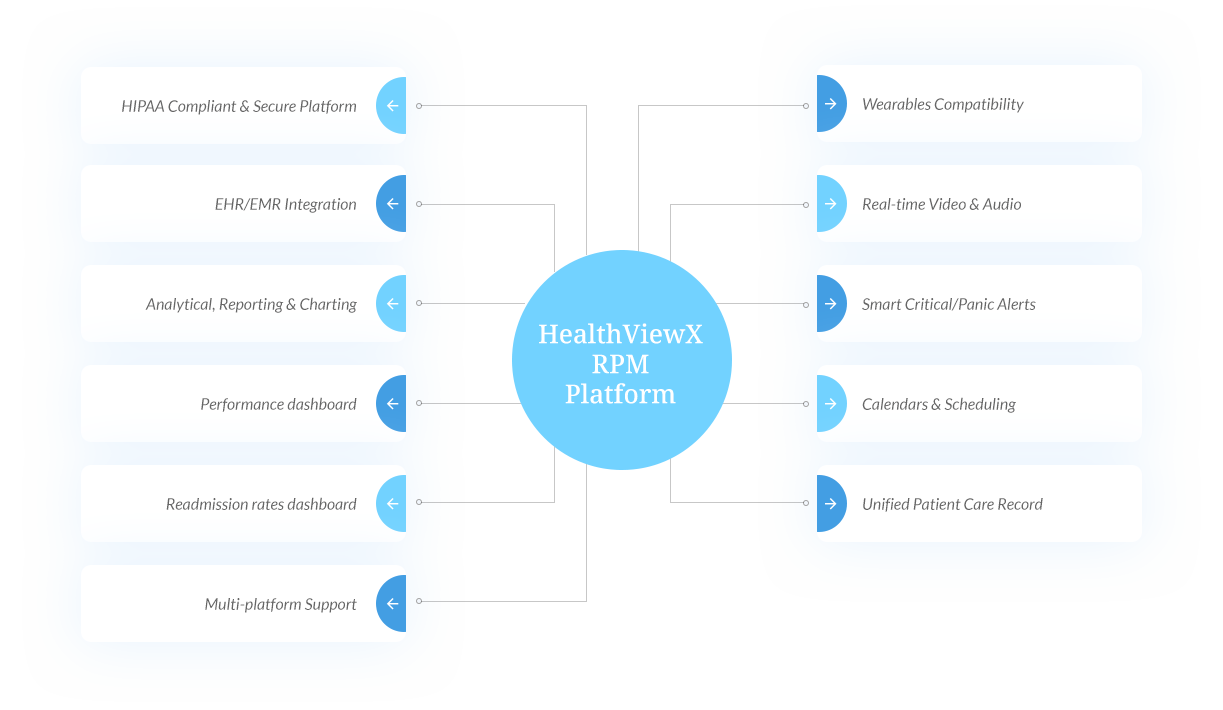 Medicare Remote Physiological Monitoring (RPM) Reimbursement Codes
Physicians and qualified healthcare professionals use current procedural terminology (CPT) codes for billing RPM services and procedures.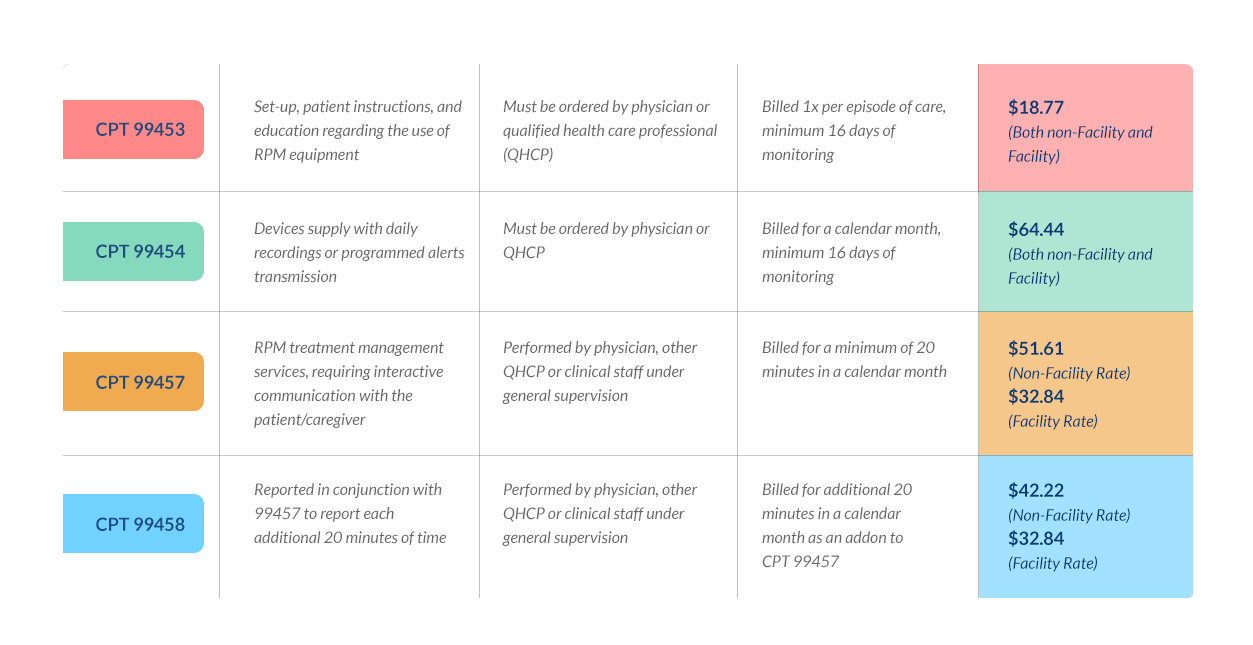 Learn how our RPM solution can elevate your practice by scheduling a no-obligation demo.
SCHEDULE A DEMO