Transitional Care Management
Reinvent and transform the post-acute continuum of care.
Interact with patients during the critical 30-day post discharge period to ensure quality of care.
Schedule A Demo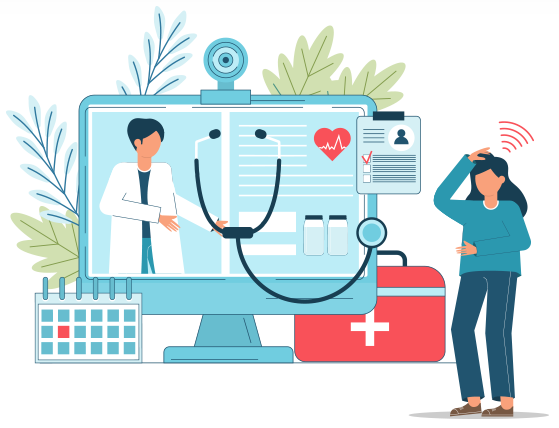 Approximately 1 in 5 Medicare beneficiaries in the US are readmitted to the hospital within 30 days of discharge.
Why Choose HealthViewX's Transitional Care Management?
Our HIPAA compliant cloud-based software application designed specifically for managing patients in care transitions.
Automate your entire care transition workflow - from enrolling the patient, creating the electronic care plan, reconciling medications, scheduling and documenting phone calls to generating reports needed for billing purposes.

How It Works:
Our solution acts as an enabler to schedule face-to-face appointments, extend care remotely, access real time patient-health information through bi-directional integration with EHRs.
An interactive dashboard with access to patient information and various tools for providers to deliver TCM activities efficiently.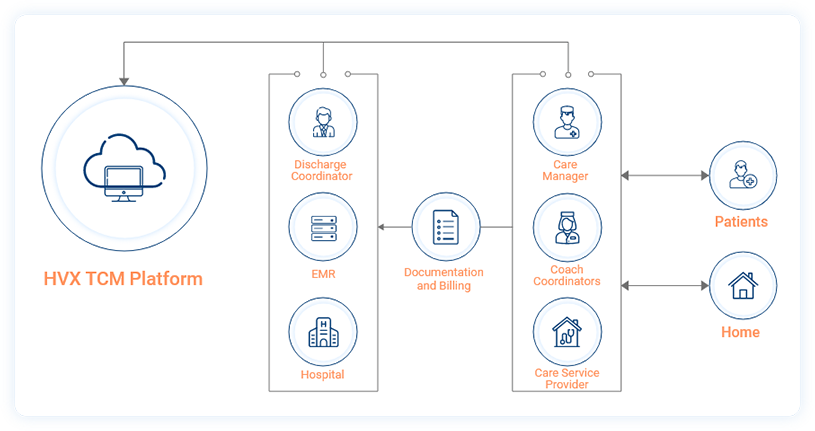 During the transition period from an inpatient hospital to the patient's community setting, TCM services generally fall into three categories:
Interactive Contact

This can be made via email, telephone, or face-to-face contact within 2 business days following a patient's discharge to a community setting

Non-face-to-face Services

Obtaining/reviewing discharge information, connecting with healthcare professionals, education and support for scheduling follow up, treatment regimen adherence and medication management

Face-to-face Visits

Face-to-face visits may also be completed, generally within 7 to 14 days depending on Medical Decision Complexity of the patient being discharged from the hospital
Key Business Benefits:
Here's why your care practice should get started with HealthViewX TCM Solution.
Patient Engagement

Engage with transitional patients efficiently to seal the gaps in healthcare and the loss of potential revenue

Reduced Readmissions

CMS regulations can charge penalties for those service providers with high level of readmission rate

Secure Communication

A secure care orchestration platform for exchanging information between providers for improved care quality

Customizable Workflows

Simplify workflow with multiple automation touchpoints for every clinic depending on the requirements

Health Progress Review

Providers can monitor patients and review their progress during the 30-day period post discharge seamlessly

Dashboard and Reporting

Get a birds-eye view of every possible metric through a fully customizable analytics dashboard and reporting
Through an efficient TCM program, it is estimated to prevent about 76 percent of the readmissions.
Medicare Transitional Care Management (TCM) Reimbursement Codes
Physicians and qualified healthcare professionals such as certified nurse-midwives (CNMs), clinical nurse specialists (CNSs), nurse practitioners (NPs), and physician assistants (PAs) use current procedural terminology (CPT) codes for billing TCM services.

Learn how our TCM solution can elevate your practice by scheduling a no-obligation demo.
Schedule A Demo