Alcohol Screening & Counseling
Screen and counsel for alcohol misuse with ease!
Boost your practice revenues while reducing administrative burdens with our cloud-based alcohol overuse screening and counseling solution.
Schedule A Demo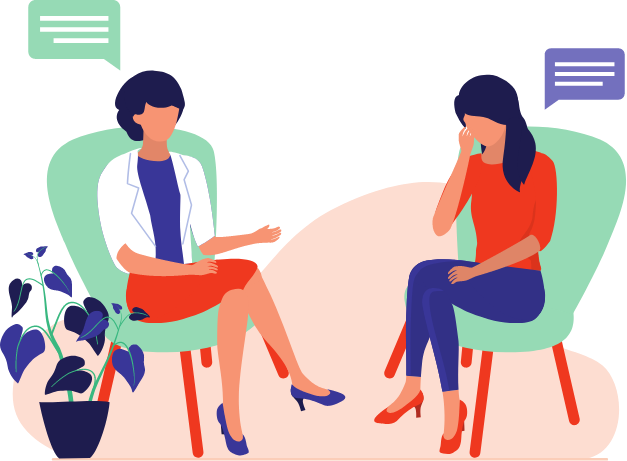 According to the Centers for Diseases Control and Prevention (CDC),
38 M

At least 38 million adults in the US drink in excess

$224 B

Excessive drinking causes about 88,000 deaths in the US each year and costs the economy about $224 billion

1 in 6

Only 1 in 6 adults talk with their doctor, nurse, or other health professional about their drinking

25%

Alcohol screening and counseling can reduce the amount consumed by 25% in those who drink too much
HealthViewX Alcohol Screening and Counseling
HealthViewX empowers practices to streamline Medicare Alcohol Overuse Screenings and Brief Counseling with accurate eligibility checks, patient-centric questionnaires, and reporting modules.
Our HIPAA compliant solution is an effective and reliable screening tool for detecting risky and harmful drinking patterns. The screening and counseling reports and the billing summary meeting the Medicare audit requirements can be generated automatically.
Increased Reimbursements
Improved Health Outcomes
Reduced Emergency Visits
Improved Practice Efficiency
Reduced Healthcare Costs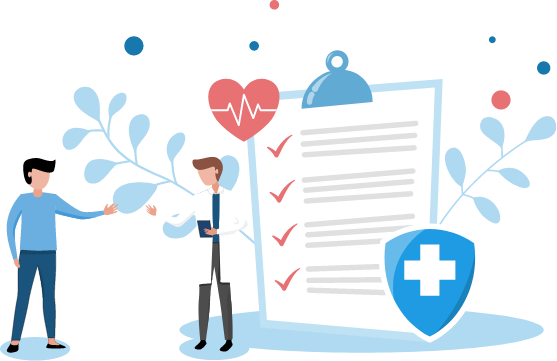 Why Should You Choose HealthViewX
Alcohol Rating Scale

CPT Code Generation

Patient Consent e-Form

Next Visit Indicator

Patient-centered Care Plans

Reminders for Followups

Telehealth / Virtual Care

Intuitive Patient Portal

Automatic Time Tracker

CMS Specific Reports
How Medicare Alcohol Screening and Counseling Works
Alcohol overuse screening and counseling services are provided by health systems including primary care practices, OB/GYN practices, emergency departments, and trauma centers. All adults on Medicare qualify for an annual alcohol misuse screening.
Talking with a patient about their drinking is the first step of screening and brief counseling which involves:
Using a set of questions to screen all patients for how much and how often they drink.
Counseling patients about the health dangers of drinking too much, including women who are pregnant.
Referring only those patients who need specialized treatment for alcohol dependence.
Counseling for alcohol misuse must be based on the 5 "A"s (Assess, Advise, Agree, Assist, and Arrange)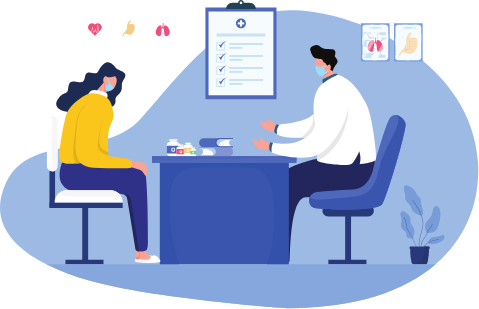 Eligibility Criteria for Medicare Alcohol Counseling
If the PCP determines that the patient is eligible for Alcohol Counseling, Medicare will pay for up to four brief counseling sessions every year.
A woman under age 65 who has more than 3 drinks at a time or 7 drinks per week

A man under age 65 who has more than 4 drinks at a time or 14 drinks per week

An individual age 65+ who has more than 3 drinks at a time or 7 drinks per week
Billing Guidelines of Medicare Alcohol Screening and Counseling
Both the screening and counseling services have time elements of 15 minutes, so time should be documented in addition to screening or counseling notes.
Code G0442, for alcohol misuse screening, is an annual benefit so at least 11 months must pass between services.
Medicare will only pay for up to four G0443 services (brief counseling sessions) within a 12-month period.
Medicare will not cover alcohol misuse screenings or counseling received while in an emergency room or during an inpatient hospital stay.
Medicare will allow payment for both G0442 and G0443 on the same date (except in RHCs and FQHCs).
The national average fee schedule amounts for these services are $17.36 for G0442 and $25.19 for G0443.
Learn how our HealthViewX Alcohol Overuse Screening solution can elevate your practice by scheduling a no-obligation demo.
Schedule A Demo