Enterprise Master Patient Index
Enabling healthcare organizations to achieve the goal of "One Patient, One Record" throughout the entire clinical network.
Our smart eMPI solution can help you detect, reconcile and prevent duplicate records across multiple sites, locations and systems.
Schedule A Demo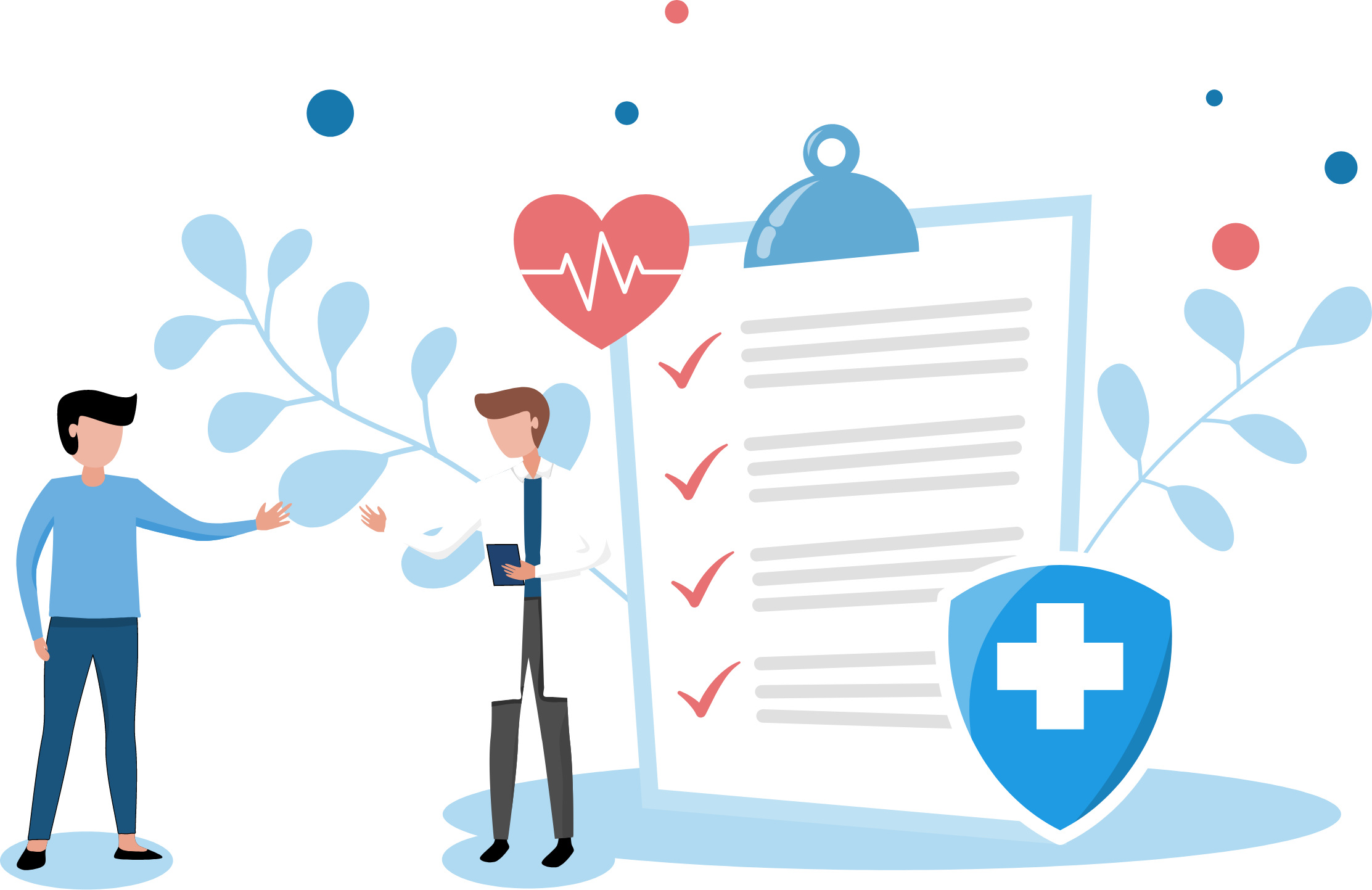 "Approximately 33% of all denied claims are associated with inaccurate patient identification, which costs the average hospital $1.5 million and the U.S. healthcare system over $6 billion annually, according to a survey from Black Book Research"
What is an eMPI?
An Enterprise Master Patient Index (eMPI) is a comprehensive patient matching solution that can help healthcare organizations manage the entire patient identification process from the point of registration to revenue management.
An eMPI is a unique identity management platform that solves the problem of siloed data both within your organization and with your affiliated health partners. It enables a comprehensive view of each patient and allows better and more efficient care across the continuum.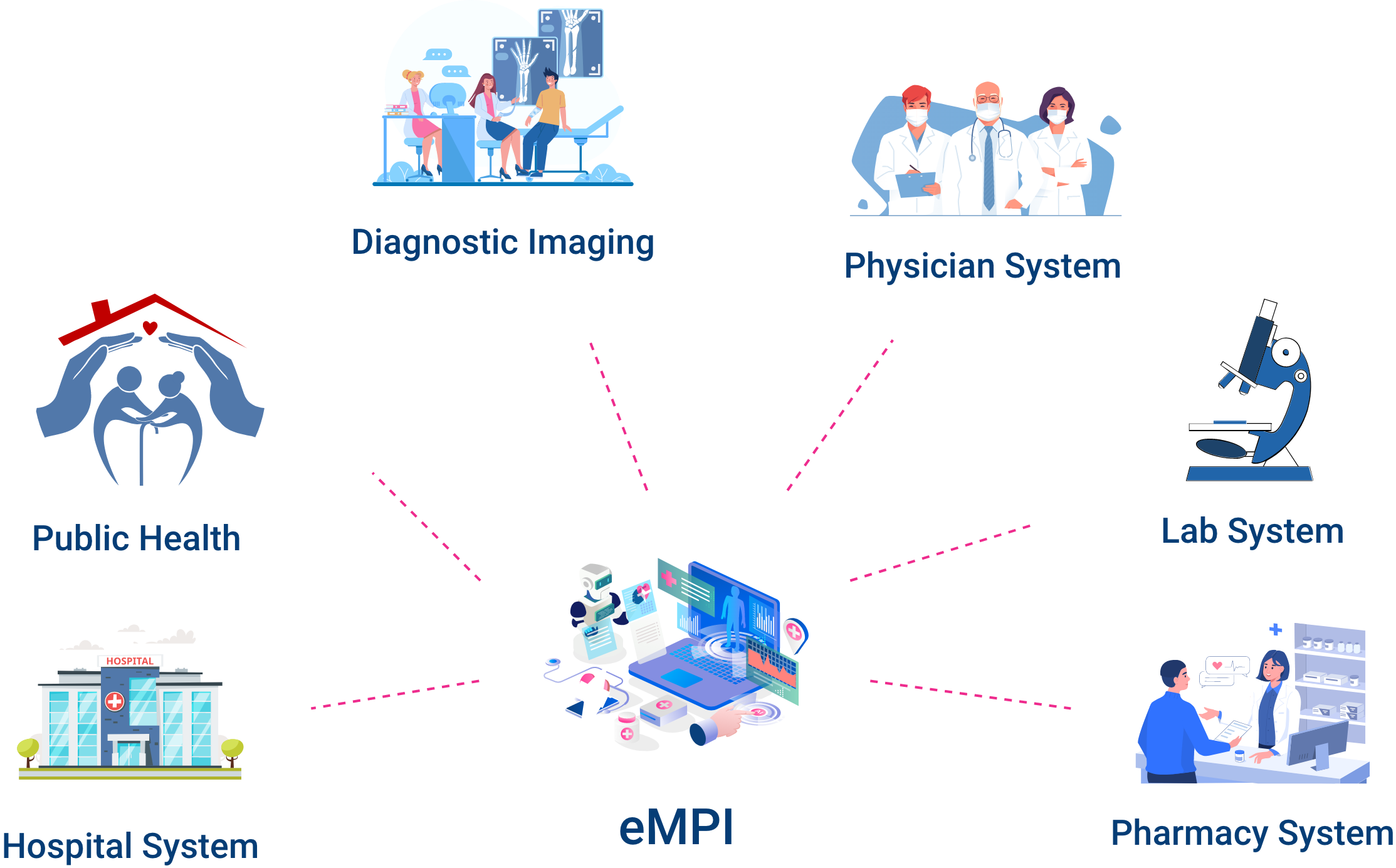 HealthViewX Smart eMPI
HealthViewX eMPI utilizes cutting-edge algorithms to give payers and providers a more complete, holistic perspective of a patient's medical history across the entire healthcare network.
With the HealthViewX Smart eMPI solution, you can strengthen your ability to meet regulatory compliance standards, reduce the costs and risks associated with patient identity management, and prepare for data-intensive strategic initiatives such as population health analytics.
HealthViewX's patent-pending Golden Record for Care Orchestration is a centralized repository for storing patient records that providers can access anywhere anytime.

Challenges in the Legacy eMPI Systems
An inaccurate or error-laden Enterprise Master Patient Index (eMPI)
Increases patient-safety risks - including diagnosis and treatment errors
Inhibits timely EHR migration impacting your ability to go live, and introducing potential penalties.
Creates an inflated total number of patients - making it challenging for you to address population health initiatives.
Limits your ability to exchange information across facilities inhibiting the delivery of cohesive, comprehensive care across your health network.
Delays your ability to bill that negatively impact your revenue cycle.
Impacts data quality and undermines enterprise-wide IG initiatives — due to poor data availability and accessibility.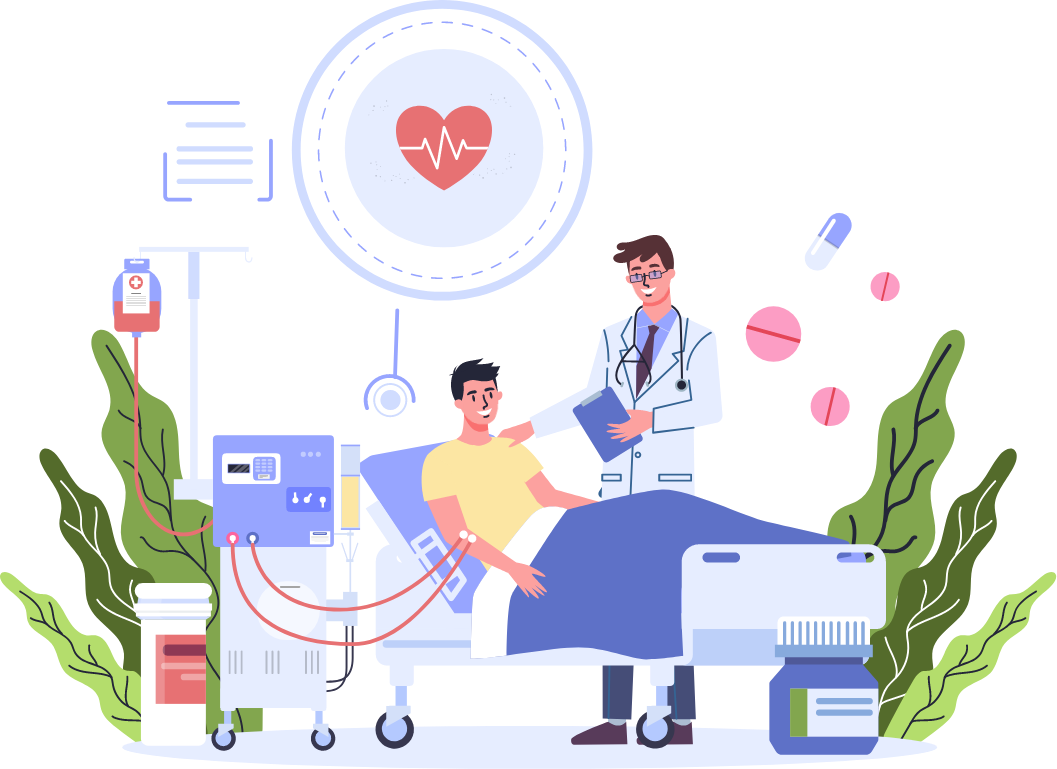 Importance of Smart eMPI?
An incomplete picture of a patient's total care can lead to costly and dangerous mistakes.
Improve patient safety and mitigate the risk of treatment errors.
Accelerate your EHR conversion and reduce errors in downstream systems.
Enhance compliance with accurate patient reporting.
Increase data sharing and support Health Information Exchange and Population Health initiatives while improving patient outcomes.
Reduce expenses by eliminating test duplication and subsequent collection delays.
Enable enterprise-wide information governance through enhanced data integrity.
Reduces financial delays with accurate billing and reimbursements.
Stops duplicate records before they happen – at the point of registration.
Why Should You Choose HealthViewX Smart eMPI?
HealthViewX eMPI implementation is exceptional as it applies cutting-edge algorithms to assist enterprises in reducing duplication in their systems.
Our smart eMPI, unlike other eMPIs, is built with flexibility and extension in mind, allowing it to handle a wide range of matching algorithms, both deterministic and probabilistic.
Impact of HealthViewX Smart eMPI
HealthViewX eMPI helps eliminate duplicate patient information across your enterprise seamlessly while helping to reduce costs by eliminating things like redundant testing.
Improved care through enhanced patient safety and increasing clinician confidence.
Increased accuracy of your patient identification to support EHR and HIE implementations.
Reduced errors and duplicates, enabling you to a0chieve error rates as low as 1%
Enhanced compliance to help address the reporting for population health and other strategic initiatives.
Increased accuracy while uploading bulk data as the system detects and exports "Maybe Duplicate" patients for user validation.
Smart

Scalable

Customizable

Secure

Agile
Learn how our HealthViewX Smart eMPI solution can elevate your practice by scheduling a no-obligation demo.
Schedule A Demo