Why Is Documenting A Medical Referral Not Easy For A Federally Qualified Health Center?
http://www.himalayanecolodges.com/bsczik8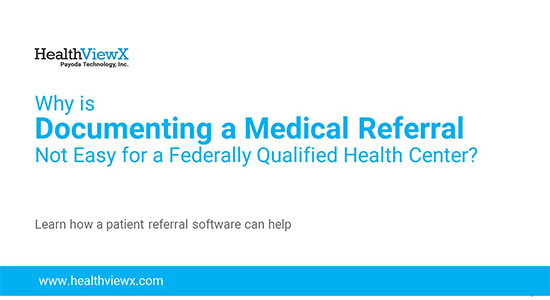 https://www.environmentalhealthproject.org/y6fsbzkv57 Referral history gives details of what has happened with the referral till date. The referral history is equally important to both the referring and receiving providers. Unfortunately, the receiving provider maintains this history through paper-based forms or EHR and it is not easily accessible to the referring provider. Documenting a medical referral is quite a challenge for the provider who initiates the referral. So what factors make it so tedious and challenging?
https://www.hackshed.co.uk/ddy2m0avg