Human-Centric Design in Healthcare – A total game changer to strengthen your referral network, increase your revenue and boost patient engagement
Referrals are key for any Healthcare Specialities or Imaging Centres to generate a steady, strong and sustainable referral pipeline. Health systems need to understand that today's referral is tomorrow's repeat patient. Thus, adopting industry's best practices or solutions will help them to improve patient experience and patient referral rates. Traditionally referrals come through multiple sources like fax, phone, direct messaging, virtual print, etc. and regardless of how they are referred, responding to patients' health needs and keeping them within the network is vital for all businesses. A good referral relationship requires a systematic, streamlined and scheduled amount of time and attention.
Health Systems and Hospitals should know the financial impact of losing patient referrals and ascertain those lost revenue opportunities.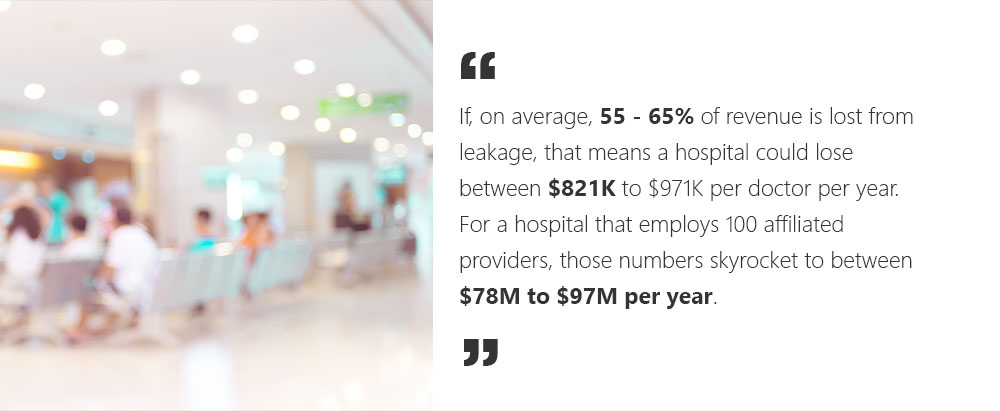 The technology in healthcare is exponentially advancing and rapidly changing the industry for the better. Both, small and large health systems, and imaging centers have more options to select a suitable solution than ever before. But, before choosing it is important to evaluate, analyze the options and adopt the right solutions to achieve their business goals or needs.
In the referral process, it is important for the referring physicians to know if their patients actually see the recommended specialist. Research has demonstrated that 25% – 50% of referring providers do not know if their patients completed the referral, both the referring and receiving provider may not communicate, and studies show that around 50% of providers do not have contact with one another. And, 61% of patients would switch providers if it were more convenient to schedule an appointment.
Today's patient referral system is a paradigm shift from fee-for-service to value-based-care. This shift towards increased collaboration, improved overall access to care, lower cost, better outcomes, etc., demands a technology that is human-centric. Such design will improve communication and collaboration, transparency, efficiency for coordinated care to align with the business objective to improve efficiency and deliver better patient care. In order to achieve this, healthcare systems need to change their longstanding approach to keep the referrals within their network and learn to be agile. The new solution should enable workflow optimization and improve financial performance when combined with operational best practices to provide timely care, improved appointment conversion, and completion rates.
So how to get a steady, strong and sustainable growth for your business?
1. Invest in the right technology
2. Diversify – build a strong referral network, keep your referring physician informed, collaborate better for an improved outcome and have a steady patient inflow
3. Grow and sustain your revenue stream
Then, sustain and grow to the next level
1. Learn to be agile – agile provides compelling competitive advantages
2. Follow industry best practices – Engage| Interact| Build Trust
3. One of the most important responsibility is to make your patients feel safe and truly valued
4. Keep your referring physicians informed about the referral, build trust and get more patients referred to you
Most PCP's and other healthcare providers remain the most important source of new patient acquisition. Driving new patient acquisitions and retaining them within the network is an ongoing requirement for successful practices. To succeed in business, providers need to
– Effectively manage referrals from multiple sources, utilize a standard deep-rooted process
– Communicate instantly with referral sources to fill in the missing information
– Respond to referrals quickly to reduce referral leakage
– Customizable dashboards to give instant information for informed decisions
– Ensure to have a key metrics to track, study and measure real-time metrics for referral volume and patient leakage
– Improve overall quality of care across the care continuum
– Have a well-orchestrated customizable workflow
Once a referral comes in it is important to analyze – who needs to be involved, what has to happen, and when – the timelines. This has to be documented and technology can be of great help to have all the parties involved. With the help of industry experts, human-centric designs often involve out-of-box thinking and lead to creative and highly innovative solutions when compared to that of traditional designs. To create a successful human-centric design it is important to share and discuss what you've made with the people you're designing for and further refine it according to their requirement and current business challenges. By understanding the customer needs, technology providers will be primed to innovate successfully.
Our powerful solutions are tightly focused to give your business the winning edge, improve your patient experience and achieve operational excellence. Understanding the customer needs and developing solutions is our hallmark. Sustainable development means adopting solutions that best suit your business needs. The sustainable growth of any business is the result of forces working together. Let's get started!