HealthViewX has helped deliver 1 Million plus Patient Encounters today with its Care Orchestration Platform!
Plano, Texas
May 18, 2021
HealthViewX, a leading global healthcare technology company, announced it has helped deliver 1 Million plus Patient Encounters with its platform and suite of solutions that include Referral Management, Chronic Care Management, Remote Patient Monitoring, Telehealth etc.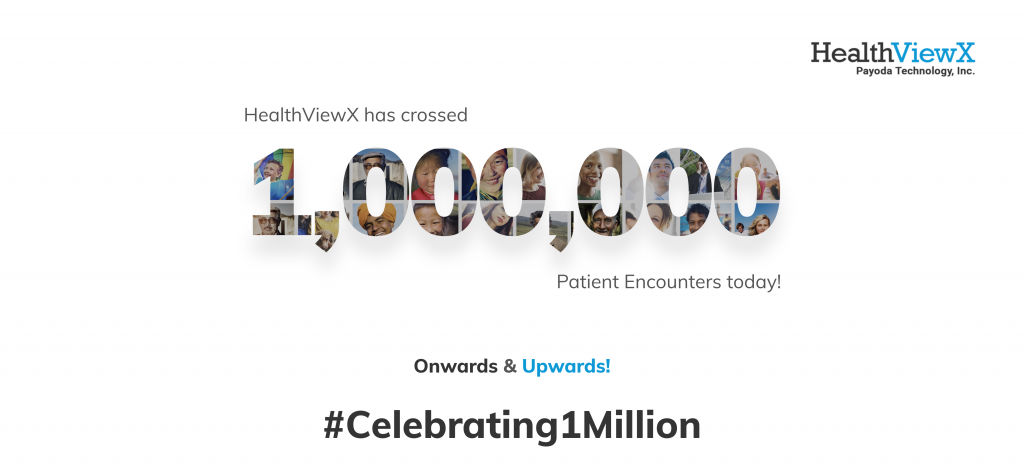 HealthViewX's Care Orchestration platform with its patient-centric approach has helped clinical service providers orchestrate their custom care continuum pathways and enhance the experience of patients, providers, and communities. 
HealthViewX has seen a significant uptick in digital transformation partnerships in response to the ongoing COVID-19 pandemic. An unintended consequence has been the reimagining of how care can and should be delivered. HealthViewX is helping deliver the new Normal in healthcare service delivery. 
"We see Healthcare as a calling. The opportunity to help our clients deliver over One million encounters is deeply moving to say the least. We believe that we have just scratched the surface on how we can help structurally alter the delivery of care and are looking forward to touching millions of lives on our quest to building the ideal human-centric Healthcare ecosystem", said Subbiah Viswanathan, CEO and Co-Founder of HealthViewX.
About HealthViewX: (A Payoda Technology, Inc. Company)
HealthViewX is an end-to-end care orchestration technology company that enables superior convenience and seamless integration of the clinical and service experience of patients, physicians, and provider entities by leveraging its proprietary software platform and comprehensive solution portfolio.
Its digital transformation moonshot is aimed at building a human-centric healthcare ecosystem to change the patient experience and enhance the provider-patient partnership. 
HealthViewX is a spin-off from parent company Payoda Technology, Inc., and is headquartered in the U.S., with offices in major cities across the world. For more information, visit www.healthviewx.com.