The shift from volume-to-value-based is improving patient health outcomes and reshaping the relationship between patients and providers. With the increasing role of technology in the healthcare setting, patients extensively rely on digital sources to stay informed, engaged, and connected with the physicians and specialists involved in their treatment.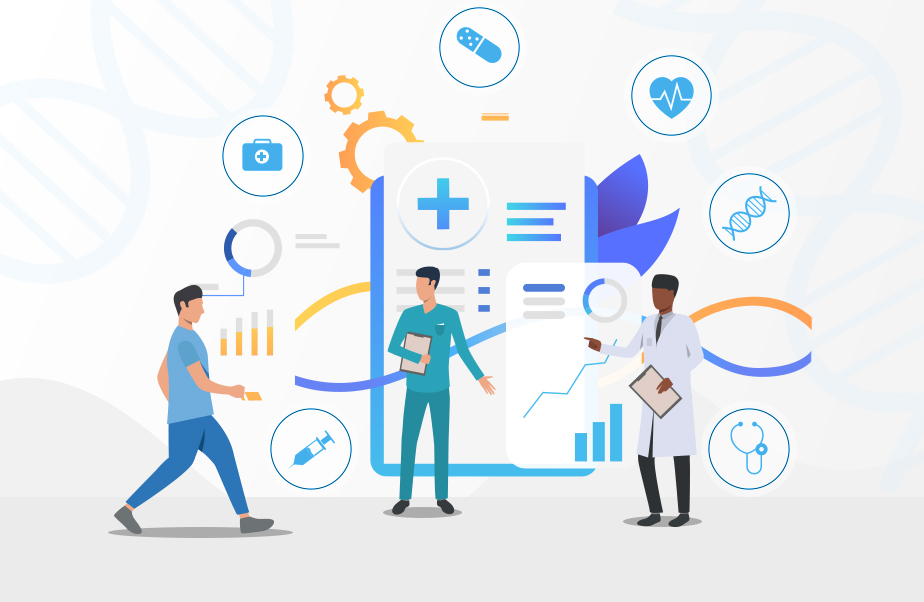 This transformation with the use of healthcare technology solutions is progressively gaining importance across all stakeholders in the healthcare value chain, from patients to health systems, and payers. The key reasons are qualitative treatment modules and improved patient care which also contribute to potential cost savings. The transition from volume to value is expected to expand, despite concerns about providers' slow adoption of technology.
Patient Journey Mapping
Today healthcare organizations are driven by Meaningful Use policies and regulations, meaning they are focusing on understanding and improving the overall patient journey. Both qualitative and quantitative data can be analyzed to improve smooth transition across care settings. This analysis will help providers further improve patient care, satisfaction, and experience.
The current setting has several limiting factors like the below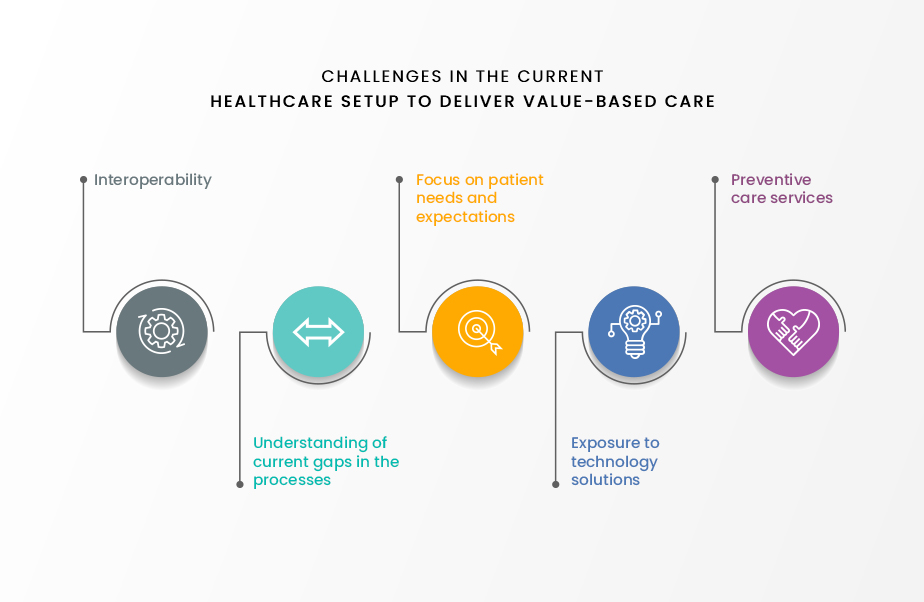 To stay competitive in today's constantly evolving healthcare market, providers need to evaluate technology solutions and leverage patient journey solutions to streamline processes and provide excellent clinical care. Implementing processes and programs that deliver timely information will help improve pre and post clinical engagement and can help fill gaps that cause leakages in the patient experience
Benefits of Streamlining Patient Journey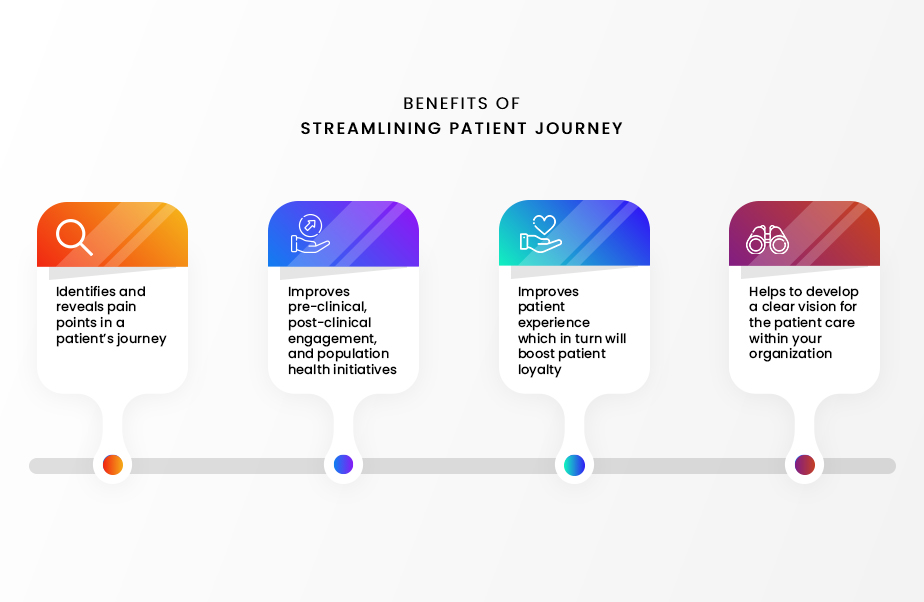 Patients and providers share information at different phases such as appointment scheduling, need for a specialist, or lab test results. Every healthcare organization has hitches that can happen anywhere, starting from appointment scheduling to post-care follow-ups. At each of these points, information flow between physicians, specialists, and the patient should be synthesized.
Patient journey mapping will help in streamlining the workflow, keeping track of the patient's health conditions, and creating an opportunity for improvements in operations. Overall, it helps improve patient experience and continuity of care.
Talk to HealthViewX Solution experts to strategically build a patient journey map. Unleash the power of the HealthViewX HOPE Platform to layout all touchpoints and goals in terms of healthcare outcomes.