Understanding Preventive Care Services
Telehealth has become increasingly important and has seen a striking evolution during this COVID 19 pandemic and is especially capable of having a huge effect on how patients communicate with providers and receive care.
Telehealth refers to a broader scope of remote healthcare services. According to the World Health Organization, Telehealth encompasses, "Surveillance, health promotion, and public health functions."
The National Consortium of Telehealth Resource Centers has published a video on "Telehealth Policy in a Post-COVID-19 World." In this video, Center For Connected Health Policy (CCHP) tells what temporary policy changes might remain Post-COVID-19 and what could be issues that policymakers may think merit future action. This will help policymakers, practitioners, payers, and the public understand how to accurately discuss "Telehealth" and its key components.
Related Article: Telehealth to Ensure Care and Business Continuity Amid COVID- 19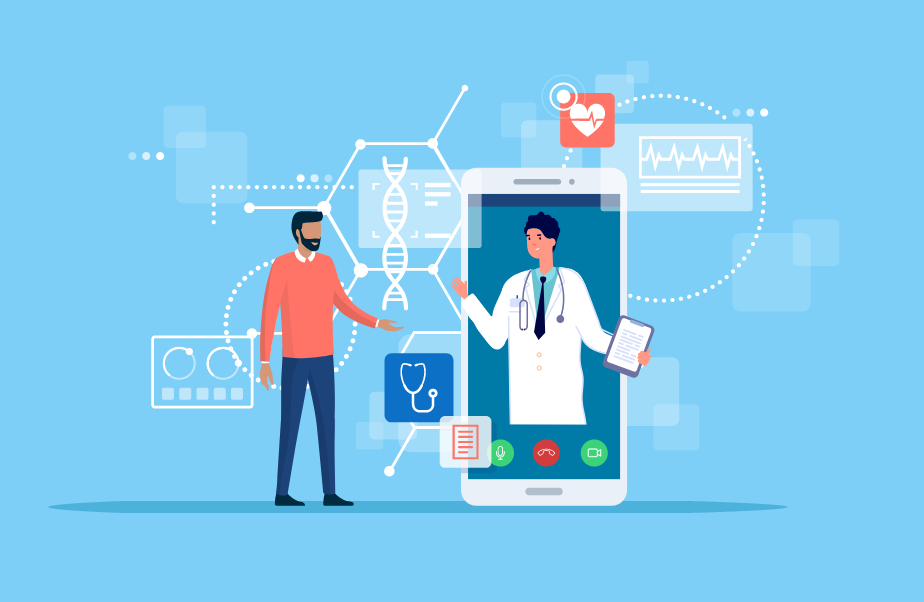 Understanding the dynamics of Telehealth
Telehealth is presently delivered in 2 major ways:
Video Conferencing (VC) - This is used for real-time provider-patient consultations, PCP-Specialist/ Provider – Provider.
No special software downloads for patients to connect, just click the HIPAA secure link to join the video call, share videos, file, photos, messages, etc.
Patients and providers can connect from anywhere, improved access for remote patients
Easy text or email reminders, easy reschedules, patient self-scheduling.
Remote Patient Monitoring (RPM) - This is used to provide appropriate support for patient self-management and helps in gathering patient data outside of traditional healthcare settings or helps transmit patient health information to health care providers.
RPM Benefits for patients:
No travel expenses and spending time on travel as the in-person visit is not required
Less interference with personal responsibilities like childcare, elder care, etc
No exposure to other potentially contagious patients
RPM Benefits for Providers:
Increased efficiency and revenue
Better patient care and improved health outcomes
Fewer circumstances that lead to no-shows
Importance, benefits, and use of Telehealth
Telehealth provides valuable features that help providers achieve health care's triple aim – access to care, improved patient outcomes, and reduce cost to the provider. Telehealth removes obstructions of time, distance, and specialty lack. This includes remote, rural, and medically underserved urban communities.
It helps reduce readmissions, stops unnecessary hospitalizations, and ER visits.
It provides peace of mind to patients' family members as they know the patient is receiving the proactive care they need.
It incessantly captures and analyses real-time data and integrates alert algorithms, and helps identify patients who are at risk of emergency department visits (ER Visits) or hospitalization.
It is more reliable, enhances the quality of care, care coordination, saves costs, and time for both the provider and the patient.
Related Article: Role of Telehealth In Chronic Care
How to implement Telehealth:
Implement Telehealth into your existing operation and it has to be designed to complement your standard practices and workflows.
Plan a workflow analysis to reveal how this has to fit in with standard clinical practice.
Consider this technology as another tool for the delivery of normal services with the only difference of the patient being at a remote location.
Keep it simple.
Implementing sustainable Telehealth is the need of the hour. Talk to HealthViewX solution experts to understand how to instantly launch a Telehealth Program into your practice. Schedule a demo today, get up and run quickly, get started in a jiffy irrespective of the size of the operation.