Understanding Preventive Care Services
Preventive Care services are to help people stay healthy and to detect or diagnose health-related issues early while there is a higher chance of recovery. Preventive Care Services include periodic health check-ups, patient counseling, and screening to prevent health-related issues.
Remote Patient Monitoring and Its Acceptance
Remote Patient Monitoring is a method of healthcare delivery that is a part of Telehealth technology to gather patient data outside the traditional care settings. It is the use of specific technology to simplify the interaction between providers and patients at a remote location (home, nursing care facility, remote area or anywhere outside of conventional clinical settings. Remote patient monitoring is one of the tools that can bridge the current gap in patient engagement.
Currently, 88% of hospitals are investing or considering to invest in remote patient monitoring. In fact, 68 percent of physicians "strongly intend" to use remote monitoring technology in the future, according to a new study by the Consumer Technology Association (CTA).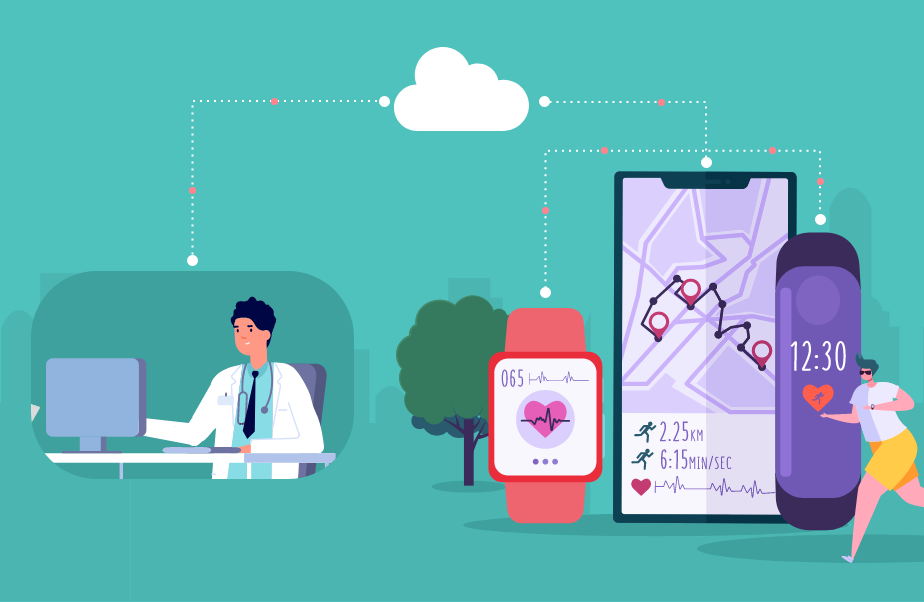 How does Remote Patient Monitoring help providers?
Providers can use remote patient monitoring to manage the health of high-risk patients, patients at-risk for hospital readmissions, monitor patients with chronic conditions, track patients post-discharge, check on senior patients, and to increase value-based care adoption. Remote Patient Monitoring helps providers detect any changes in patients before it shows visible symptoms.
Related Article: The Role of Referral Management in Value-Based Health Care
How does Remote Patient Monitoring help patients?
Patient participation in the remote monitoring program helps patients avoid unnecessary clinic visits and potential emergency department visits(ER Visits). Remote patient monitoring provides monitoring and support at home to help patients reach their healthcare goals.
How does Remote Patient Monitoring help payers?
Remote patient monitoring connects all involved in the care cycle - providers, patients, and payers. Communication and exchange of information is much quicker and transparent which can help prevent emergencies, hospitalization, reduce readmissions, and mainly reduce costs. According to the KLAS Research report that surveying 25 healthcare organizations found 38% of healthcare organizations running RPM programs focused on chronic disease reported reduced admissions, and 17% cited cost reductions.
With such benefits it's quite easy to understand why remote patient monitoring is burgeoning. As the RPM technology adoption continues to expand, it helps to have a positive effect on patients, providers, and the payers.
Adoption of various healthcare technology solutions are driven by various underlying factors like increasing healthcare costs, rise in baby boomer population, chronic conditions, and many more. Out of which chronic conditions are considered to be one of the main factors that need attention. More than 133 million Americans representing 45% of the U.S. population have at least one chronic disease. Chronic diseases are responsible for seven out of every 10 deaths in the United States, killing more than 1.7 million Americans every year.
Are you planning for Remote Patient Monitoring, Chronic Care Management, Telehealth, Care Management, Referral Management, or other similar solutions? Schedule a demo today! We are here to help you get started!