The COVID-19 outbreak has placed an unprecedented demand on health systems. Health systems and health workers on the front line are swamped by a plethora of activities related to the pandemic like identifying and isolating infected patients, providing care to them, ensuring it doesn't spread to other patients, and themselves. Due to this, the delivery of essential health services which communities expect from providers is at high risk.
Focusing on a pandemic contingency plan and providing continued care for other essential health services are equally important. This will not only help gain people's trust in the health systems but also reduce mortality from other health conditions.
Related Article: Learn how the COVID-19 pandemic is transforming healthcare with technology
Why shift to Preventive Care?
Preventable hospital readmissions are estimated to account for more than $17 billion in Medicare expenditures each year, and some of those Medicare costs are passed on to hospitals in the form of penalties. High medicare costs are a direct consequence of low patient engagement. During this time of the COVID-19 crisis, it is more important than ever to manage patients with chronic conditions to reduce costs.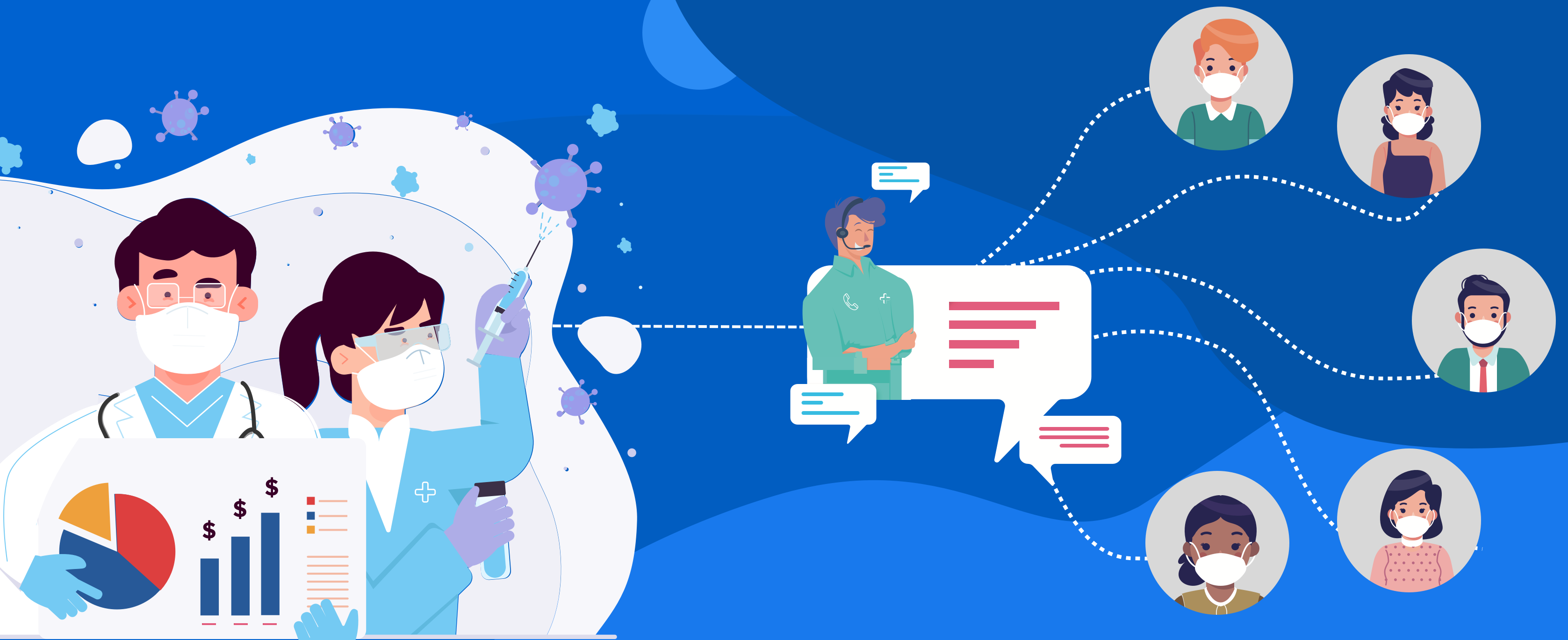 One of the key strategies for providers to help their chronic patients is extending chronic care management to their homes. Providers should take a more proactive role in keeping their patients engaged in the process of care to manage their chronic conditions in a better way.
In a survey conducted by West, only 39% of respondents admitted they were only somewhat knowledgeable, at best, about how to effectively manage their condition. There is a serious gap among patients when it comes to managing their chronic conditions. Patients may not know how to check their vitals, how to follow a specific diet for their medical condition, health alert threshold, might not know their care plan, etc. Getting patients to understand certain metrics is important for reducing complications of their condition.
Chronic care management is necessary for patients because chronic patients contribute to 75% of hospital visits. In one of the articles, it is said that patients enrolled in Chronic Care Management Programs had significantly fewer hospital readmissions than routine care patients had.
How CCM benefit patients?
Patients involved in CCM services are healthier and happier. Patients get involved and engage in the management of the day-to-day activities in their care. Even during this time of crisis, they feel cared and see their care coordinators as a supporter, and they don't feel alone.
How does CCM help your practice?
By offering CCM practices will not only see improved quality metrics but also high returns. It is great to get paid for something that is already being performed by clinical staff. Chronic Care Management helps increase your practice's revenue as the CCM program directly translates into higher revenue. The more patients enroll the more the revenue.
Apart from increased revenue Chronic Care Management has several successful outcomes like
Better patient satisfaction and outcomes
Increased patients' compliance with medication therapy
Reduced hospitalizations and emergency department visits
Improved clinical quality and metrics
Reduced clinical staff time
Enrolling more patients in CCM programs is just perfect for providers to take care of their chronic patients during this time of crisis.
Are you looking for Chronic Care Management for your patients?
Partner with HealthViewX to provide Chronic Care management. HealthViewX CCM offers both the solution and end-to-end service.
HealthViewX Chronic Care Solution Alone
Automates and streamlines the entire process, and makes it easier for your staff to provide CCM services seamlessly.

HealthViewX Chronic Care Management Full Service
HealthViewX also provides end-to-end CCM services through our network of seasoned RNs and CMAs that enable you to increase your monthly reimbursements without incurring any additional cost of hiring additional staff or investing in technology solutions.

Interested in learning more? Schedule a demo and talk to our solution experts. Our experts will help you implement the solution or service, and get your practice started in a jiffy to provide uninterrupted care for your patients!
Related Article: Learn how the COVID-19 pandemic is transforming healthcare with technology