The adoption of telemedicine shifted into hyper-drive over the past month, with virtual health-care interactions on pace to top 1 billion by year's end, according to analysts at Forrester Research.
Before the COVID-19 pandemic hit, many barriers obstructed the lack of adoption of Telehealth. Cost/ budget, different opinions in consensus decision-making, implementation challenges, migration from the current process, upkeep of old technology, delay in decisions, many physicians seeing technology as impersonal, etc. were all some of the barriers to adoption. But now all of those barriers have dramatically collapsed.
Shift in care delivery mode amid the COVID 19 Pandemic
Hospitals and health systems everywhere are staring at a sharp slump in revenue. To stay afloat healthcare systems are exploring and evaluating a variety of virtual care models, and ramping up Telehealth adoptions. Their technology teams are working around the clock to deliver infrastructure support to facilitate Telehealth. Health systems are urging their physicians and patients to obviate the need for in-person visits, and instead use Telehealth visits to help prevent the spread of coronavirus.
March Telehealth visits surged 50% amid the coronavirus pandemic, according to research from Frost and Sullivan consultants.
Virtual Care is the need of the hour:
Virtual care/appointments have quickly become one of the most important tools to ensure care continuity for patients while keeping safe during this pandemic. One of the Telemedicine providers has reported a spike in video requests to more than 15,000 per day. Forrester expert analysts estimate that virtual visits could top 900 million this year based on the current projections for coronavirus infections in the US.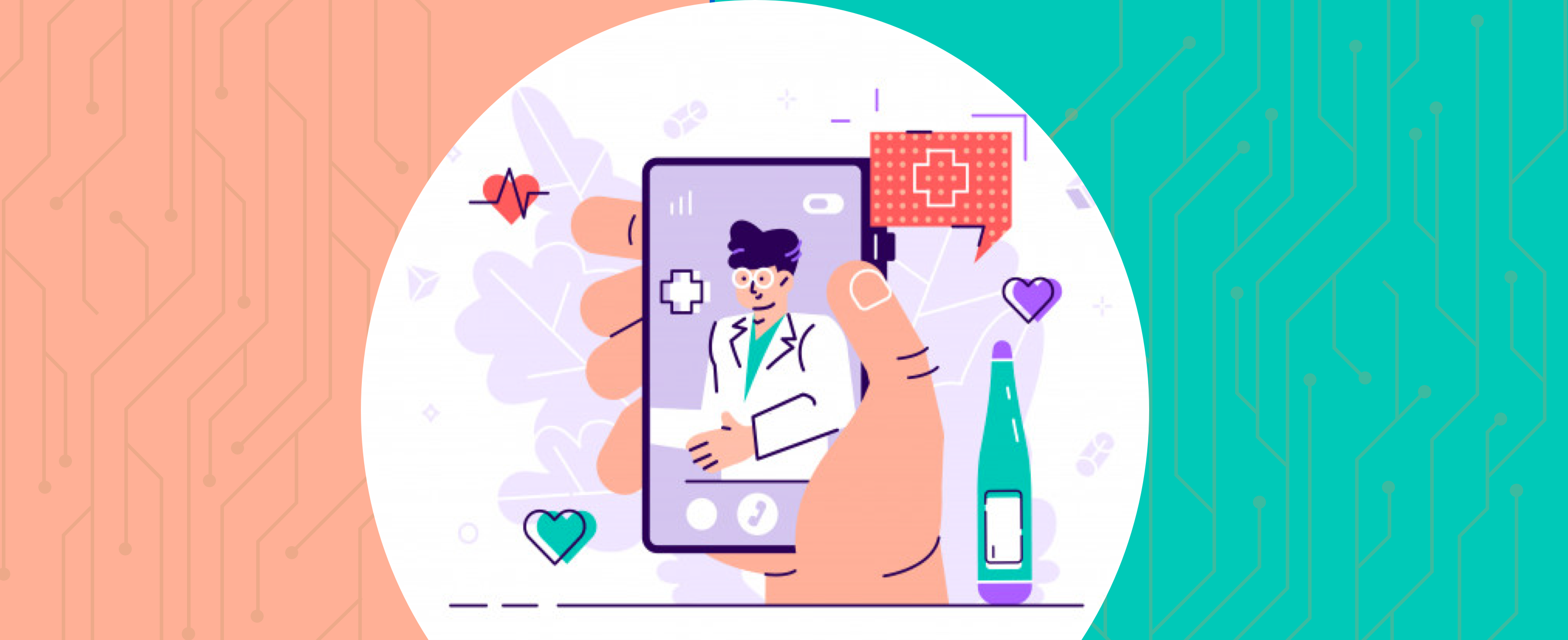 Related Article: Learn how the COVID-19 pandemic is transforming healthcare with technology
Enabling Change – Telehealth into the spotlight
The care that used to take place only in brick-and-mortar settings can now occur digitally. Telehealth is stepping up into the spotlight and helping providers to ensure care continuity. Hospitals are enabling changes to assure care delivery, provide uninterrupted care, meet the needs of their staffs, and complement their existing workflows in the current scenario. It is evident that hospital CIOs should invest in Telehealth technology to help care continuity while also ensuring business continuity.
Telehealth is part of a larger digital transformation in health care. Telehealth technology benefits hospitals and health systems in many ways and some of them are enumerated below:
Improves patient engagement, builds capacity to expand access, improves outcomes & reduce costs
Increases specialist access availability and capacity, provides 24/7 access to care, improves access & fill gaps in care
Enables virtual care and virtual appointment
Enhances clinical relationships with partners and within specialty networks.
Implementation/expansion of value-based care models.
Apart from the ones listed above, Telehealth helps in point of access for urgent care, specialty consults, post-discharge management, health counseling, chronic care management, referral management, and many more.
Telehealth usage has expanded recently in many use cases. Some of them are listed below:
eConsult - Templated communications where PCP's consult with specialists to send and receive information on patient care and discuss patient care.
Virtual Care - Distant specialists connect in real-time to a PCP or a clinical setting to deliver care.
Remote-patient Monitoring - Providers remotely monitor patients via connected/mHealth devices.
Virtual Appointments/ Video Visits - Provider connects directly with the patient via video to conduct the equivalent of a visit.
eVisit - Provider connects with patients via email or secure messaging to provide clinical advice or support.

Patient Acceptance of Telehealth Services - Among patients surveyed after their initial encounter, 97% were satisfied with the experience and would recommend the program, and 74% felt that the interaction actually improved their relationship with their provider.
Why Telehealth?
Health care providers saved almost $2,750 per patient when using Telehealth instead of in-person physical therapy when discharged after knee-replacement surgery.
Health systems that don't address the expectations of their patients will be challenged by competitors and new market entrants. Telehealth helps to treat patients in a more effective way, and is an efficient way to use limited staff and resources. Telehealth will help reduce costly readmissions, improve clinical outcomes, and make healthcare services even more impactful.
Development or strengthening of health systems or hospitals can be leveraged across multiple sites by connecting physicians, specialists, imaging or diagnostic centers, hospitals, etc. Virtual care will not only improve the care quality and health outcomes but also will improve timing by eliminating travel and as well bringing in specialized care as and when needed.
Are you looking for Telehealth Services for your patients?

Schedule a demo and talk to our solution experts. Our experts will help you implement the solution and get your practice started with Telehealth Services in a jiffy!